Many people are starting to feel a little stir crazy stuck at home running out of activities to do. Some find themselves having a cocktail or two a day just to pass the time. Stay sane and stay entertained by experimenting with new cocktail recipes to keep yourself busy.
Trying to not gain that quarantine 15 lbs. everyone talks about? Try making your favorite guilty pleasures a little healthier. We have gathered some tea infused cocktail recipes that are sure to satisfy your cravings in a health conscious way.
1. Blueberry Hibiscus Sangria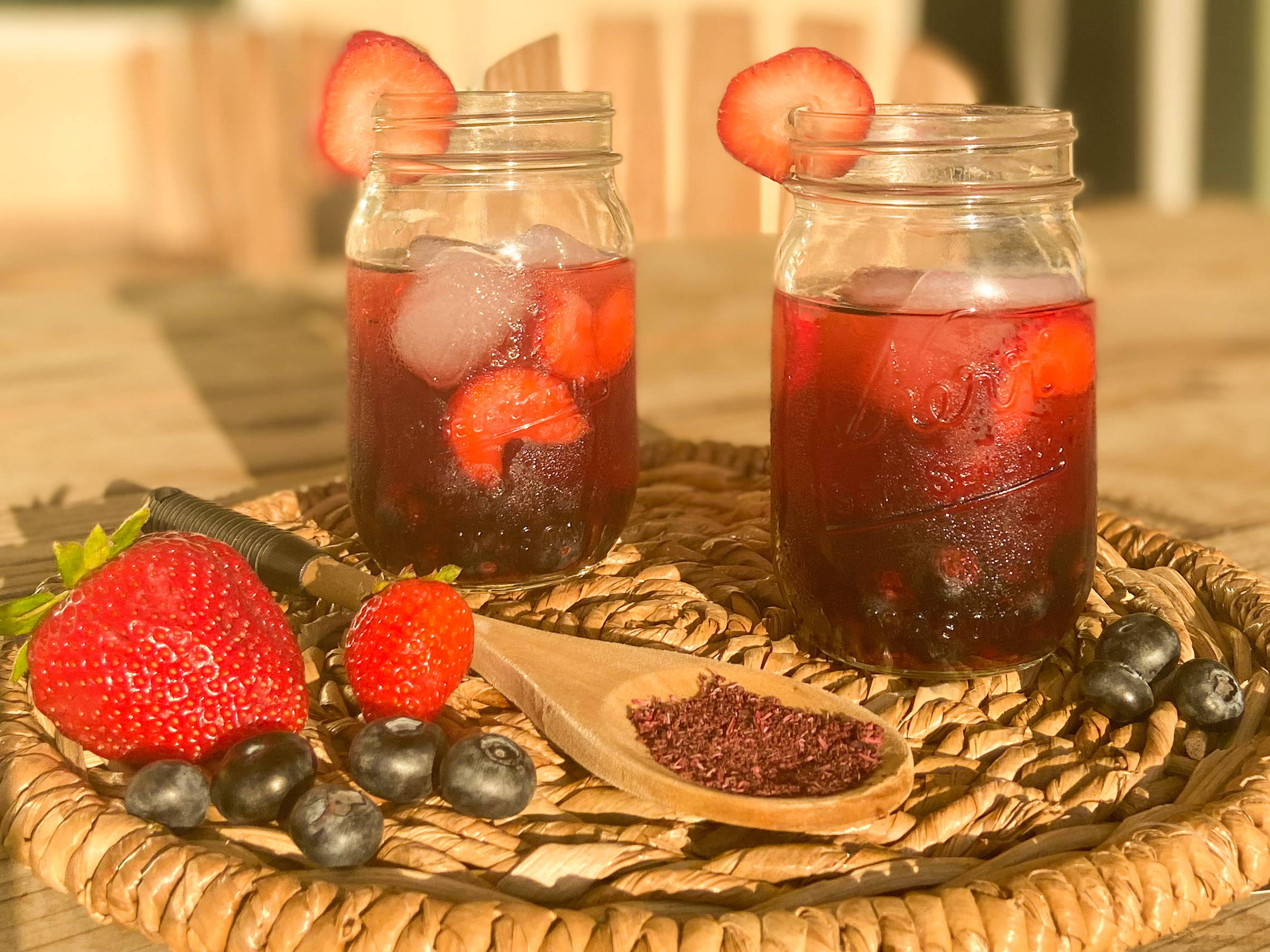 1 bottle Riesling wine

4

berry lime fruit tea

bags

1 cup blueberry juice

1/4 cup white rum

1 cup blueberries

1 cup fresh strawberries, sliced
Bring 2 cups of water to a boil.

Remove from heat and steep tea bags for 10 minutes. Remove tea bags and let it cool.

Combine cooled tea, wine, rum, juice, and berries in a large pitcher. Stir everything together. Serve chilled, over ice.
This recipe variation from Justapinch puts a spin on traditional sangria while bringing our berry hibiscus lime tea to new extremes. Mixed with blueberry juice and a variety of berries this sangria is the perfect sweet wine refresher on a hot summer's day.
2. Berry Hibiscus Cosmopolitan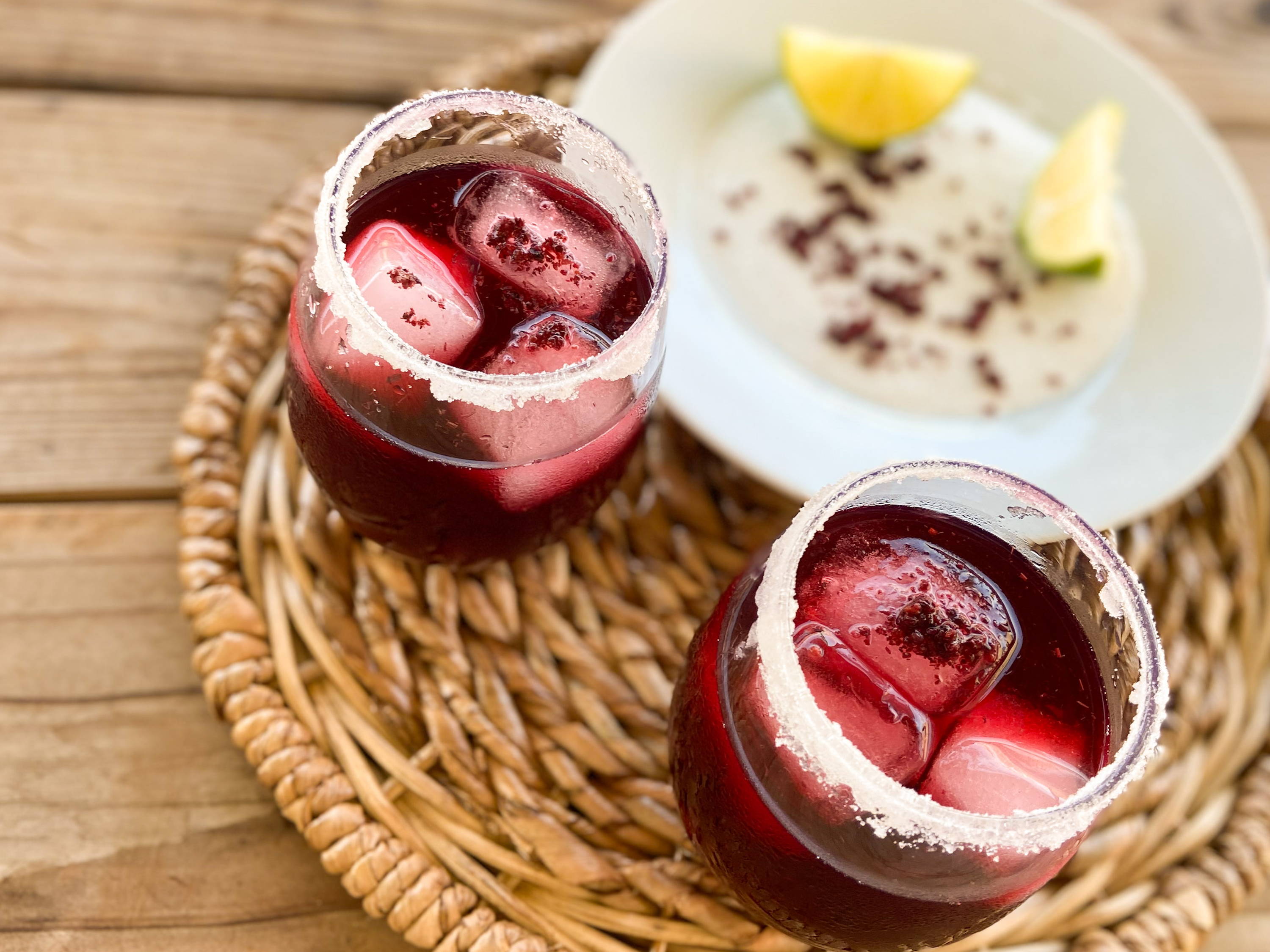 Ingredients for hibiscus lime syrup
1 cup water

1 berry lime fruit tea bag

½ cup granulated sugar
Ingredients for hibiscus cosmopolitan
½ cup of sugar

3 lime wedges

¾ ounce berry hibiscus lime syrup

2 ounces of Vodka

1/2 ounce orange liqueur

1 teaspoon lime juice
Heat water and bring to a boil. Remove from heat and add one

berry lime tea

bag and let it steep for 10 minutes. Remove the tea bag. Add sugar and stir until dissolved.

Run a lime wedge on the rim of your glasses. Dip rim of glasses on sugar mixture. Set aside.

Combine vodka, orange liqueur, berry hibiscus syrup, lime juice and ice in a cocktail shaker. Shake for 30 seconds. Pour into prepared cocktail glasses. Garnish with a lime wedge and serve.
This Nibblesandfeast recipe balances the sweet flavors of our berry hibiscus lime tea with citrus fruits. This cosmopolitan is sure to invigorate your taste buds giving you that much needed sugar fix for the day. Relax, sit back, and enjoy!
3. Whiskey Oolong Peach Tea Lemonade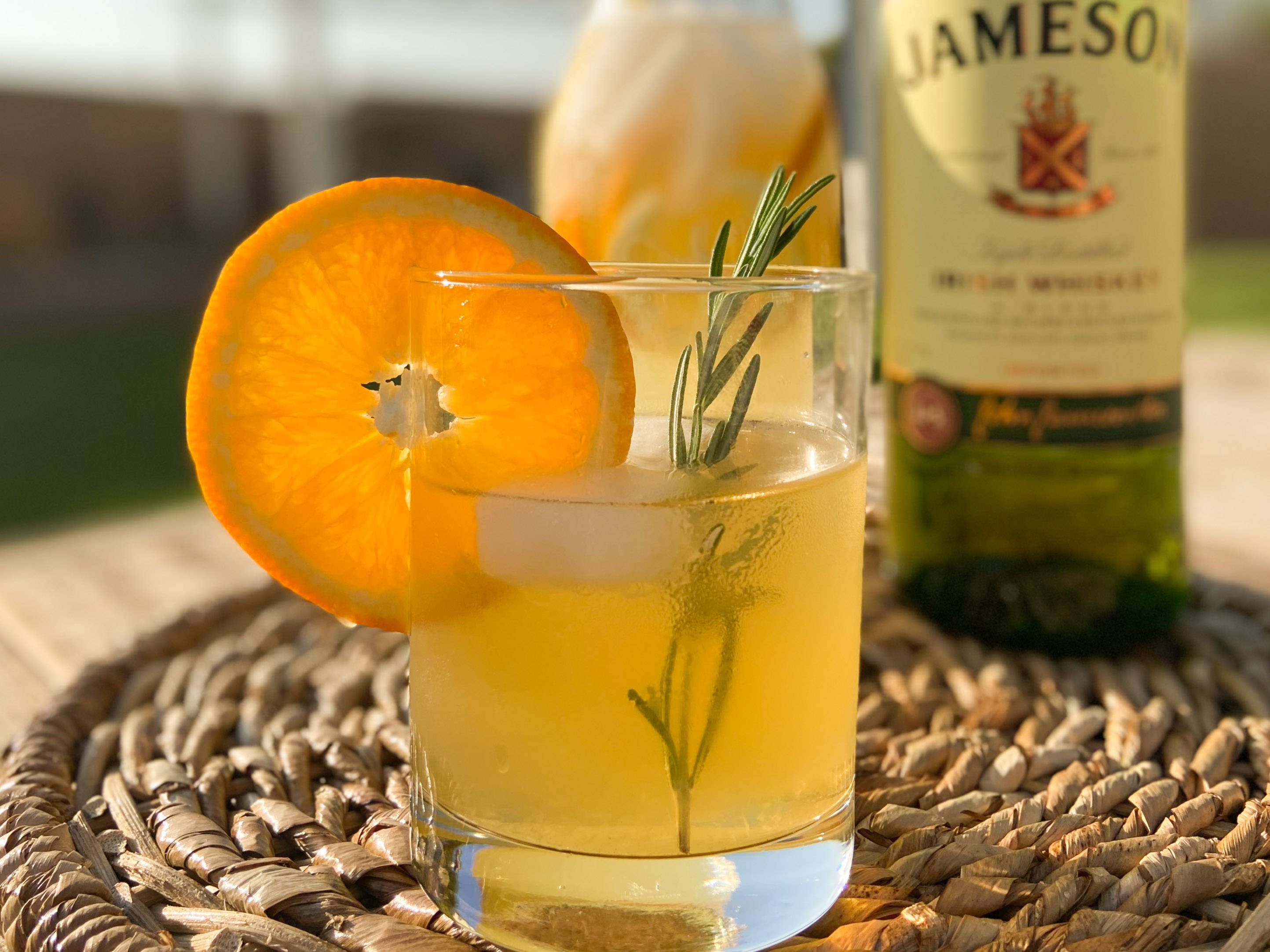 Ingredients:

1 cup water

1

white peach oolong tea

bag

2 tsp Agave or Honey

3 oz Whiskey

1 cup Lemonade

2 orange slices
Bring 1 cup of water to a boil. Remove from heat. Add one white peach tea bag to the water. Let it steep for 10 minutes. Remove the tea bag.

Stir in 2 tsp of agave. Place tea in the refrigerator to chill.

Pour ½ cup of chilled tea and ½ cup of lemonade over ice.

Mix in 1.5 oz of the whiskey of your choice.

Add 1 orange slice for garnish.
This peach tea cocktail is light and refreshing. The sweetness from the white peach is drawn out with the agave creating a delectable treat. Pull up a chair outside and enjoy this whiskey peach lemonade from the comfort of your home.
Take this time to learn and experiment with new recipes. Infuse our tea varieties into your daily or weekly cocktail creations. Nutrient rich teas like our Berry Lime or White Peach Oolong will bring a unique flavor to every creation. Get experimenting, get creating, and get drinking. Try our Berry Lime Fruit Tea in your cocktail today! Let us know which recipe was your favorite.
Get them for your home cocktail drinks now!