The days get colder, the air just a little more crisp. Maybe the trees have already lost their leaves and the sun goes down just a little earlier than usual. It's time to trade that bathing suit in for a cozy blanket and a heart warming cup of tea. Everyone knows the cherry on top of the perfect, cozy winter day is the right essential oil! So let us here at vörda do what we do best and highlight the two essential oils we think will give you what the perfect day-in is missing.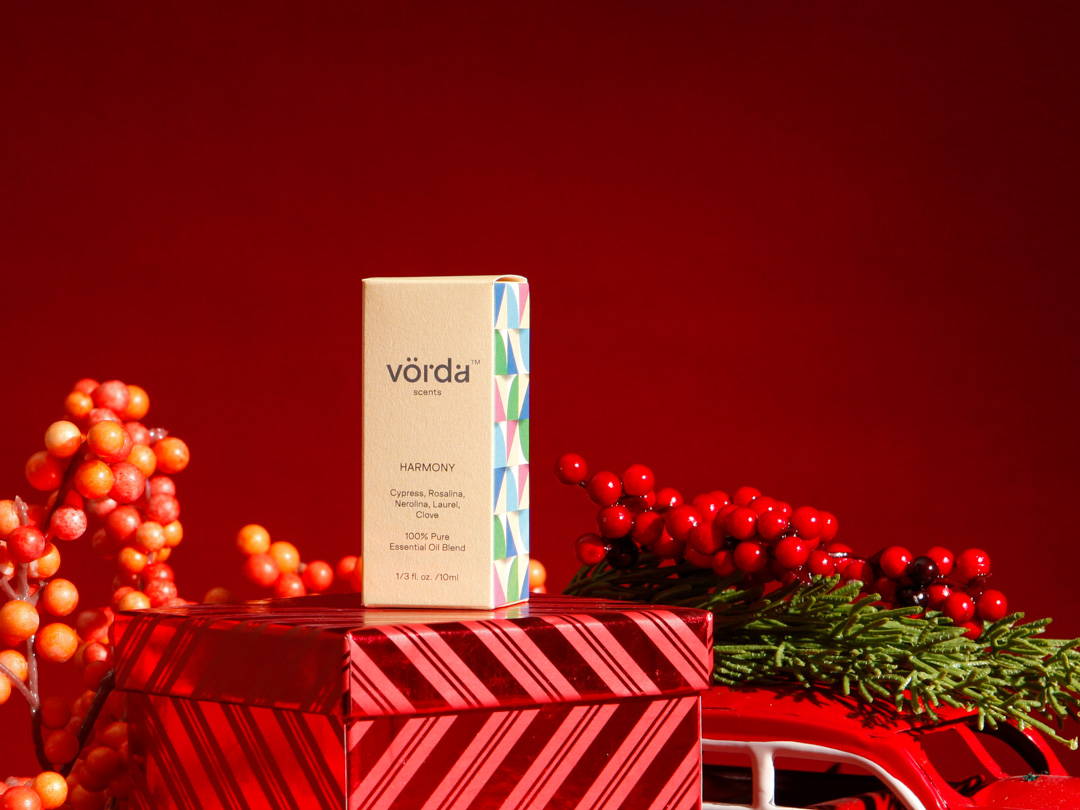 How about we start with a classic blend that can help us all feel calm before the hectic holiday season hits? We chose cypress to be a part of this blend because we know just how effective it is in reducing stress. Who doesn't need a little stress relief around the holidays? Couple that with a dash of rosalina and its ability to calm the mind and reduce the jittery feeling one might experience and you have the perfect blend that will let you walk right through that holiday shopping list!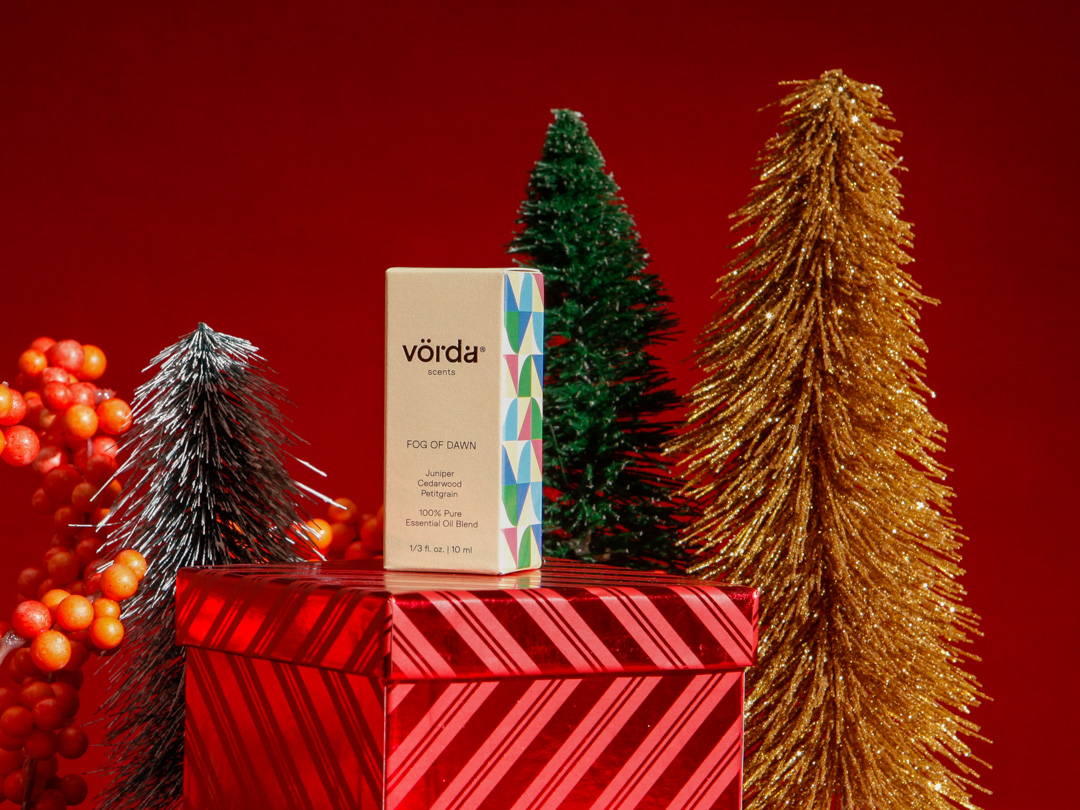 We all have dreams of living in a cabin in the woods while we watch the snow gently fall outside our window (if you do live like this, the team here at vörda is very jealous) while cozying up next to a fire. A nice cup of tea and your favorite book in your lap ready to be finished. How powerful is that? We bet you can smell it already.
Who says we can't bring that feeling into our homes? Fog of Dawn, with its juniper and cedar wood, will bring the woodsy aromas of the forests right into your living room. Add in that gentle floral-like mix of petitgrain and lavender and you have the perfect essential blend to transport yourself into that cabin in the woods.  
Maybe the winter season means something completely different for you. Maybe it's not the flickering fireplace and hot cups of tea, but the bright lights on the Christmas tree and that one radio station switching to the festive, classic holiday tunes. Well don't you worry, us here at vörda have got you covered! Some of us prefer the festivities, family gatherings, and everything that comes with one of the happiest times of the year. Just like a cozy night in, nothing can set the mood just right like the perfect essential oil blend.
Enter our top pick for a festive season, Winter Breath! I mean, we call it that for good reason. A key ingredient we definitely wanted to include was peppermint. Its unique aroma is instantly recognizable the moment this blend hits your diffuser. We kept the rest of the blend simple with a woody pine, a floral lavender, and a healing eucalyptus. It really lets that peppermint shine. The team here at vörda was polled and we found that it set the mood perfectly in our own office. Not to mention the effects of Winter Breath can improve the mood and give us that energy boost we need for the festivities that are sure to come with the holiday season. A win-win if you ask us!
Here at vörda, we pride ourselves not only in our ability to bring high quality essential oils to our amazing customers, but also our experience in picking out just the right essential oils for the occasion. We want our unique essential oil blends to be the perfect accent, the cherry on top of unforgettable moments this holiday season. Whether it's Fog of Dawn and Harmony for a cozy day in, or some Winter Breath for the more festive side of the winter, you can trust vörda to help.